About WLW Fundraising Opportunities
Tired of selling candy bars, frozen pizzas, or special discount bars to help your local group raise money for your next project? There's nothing wrong with the traditional fundraising options. However, we bring something different to the table. Have WLW help your group by bringing professional wrestling events to your school, community center or event center and be the hit of the town!
Over 20 Years of Experience
WLW was started in 1999 by wrestling legend Harley Race. With well over 1000 events under our belt, WLW prides itself on bringing its best every time.
Family-Friendly
Every WLW event is for everyone in the family. This is something we pride ourselves on and ensure it at each event. You won't have to worry about that!
We bring all the tools!
A wrestling event requires many things. We bring the wrestling ring, barricades, merchandise, and of course - the action! Our wrestlers come ready to go.
Great way to raise funds for your organization
A live professional wrestling event is a great way to attract people and raise money at the same time. This is a win-win for your group and WLW!
Teaching responsibility
As part of the process, this fundraiser can be a great tool in teaching students responsibility. Together, we all make this successful.
Concessions go to you!
As an added bonus, your organization gets to keep 100% of all concession items that you sell. WLW doesn't take any percentage of concession sales.
Live WLW Events
World League Wrestling is always family-friendly. That will never change. Over the past 20 years, we have had the ability to entertain thousands of fans and make sure each one knows that WLW sets the standard for what professional wrestling should be.
Action Packed!
WLW Live Events bring old-school wrestling with a mix of what fans today love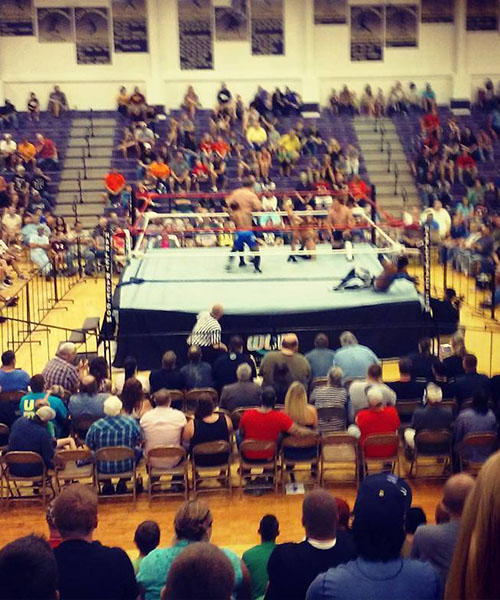 Great Attendance!
Working with your group to advertise brings in fans from all over.
Championship Expectations
WLW Staff and talent are held to high expectations